Alkiviadis Leondarakis, Alexander's father, sets up his first jewellery workshop. The artifacts crafted by his skillful hands are European style jewels that will adorn the women of cosmopolitan Alexandria during the war. He used platinum, gold, diamonds, sapphires and rubies.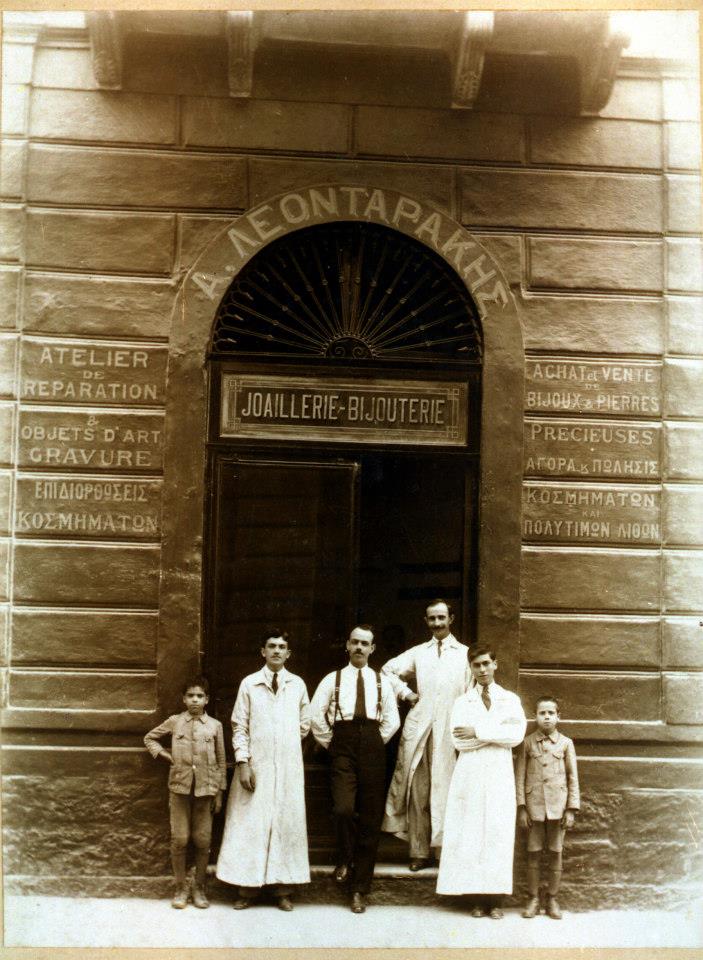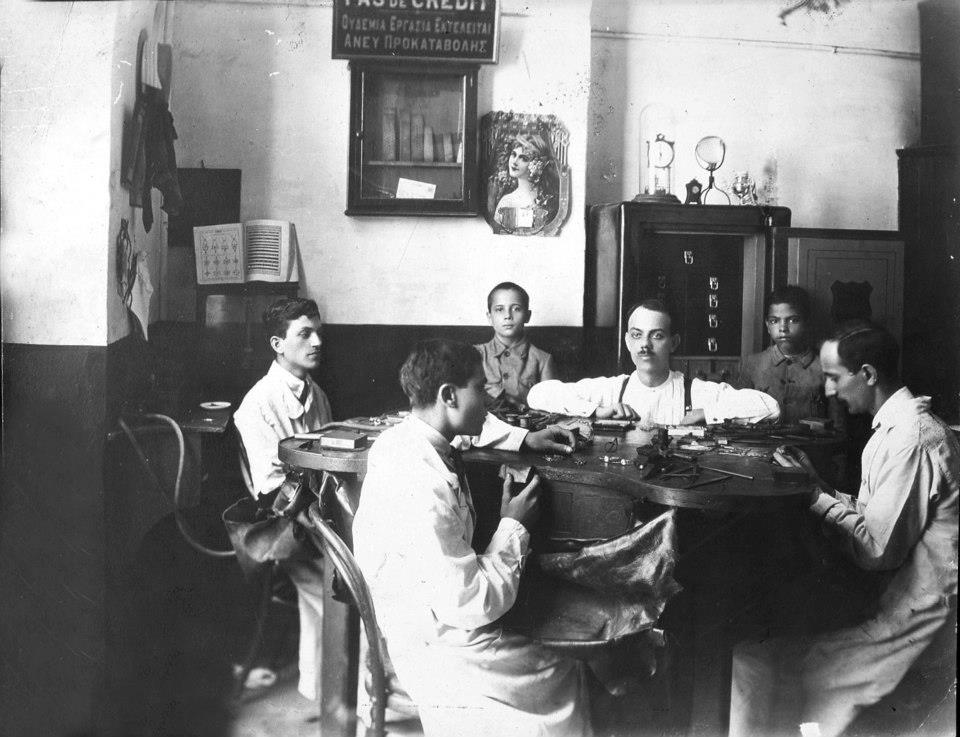 ALEXANDRIA, EGYPT
1940-1960
Alexander, after graduating from high school, decides to learn the secrets of his father's skill as an apprentice. Post war social changes will oblige Leondarakis' family to repatriate. So he will bring this tradition back to Athens (1958) with great reverence.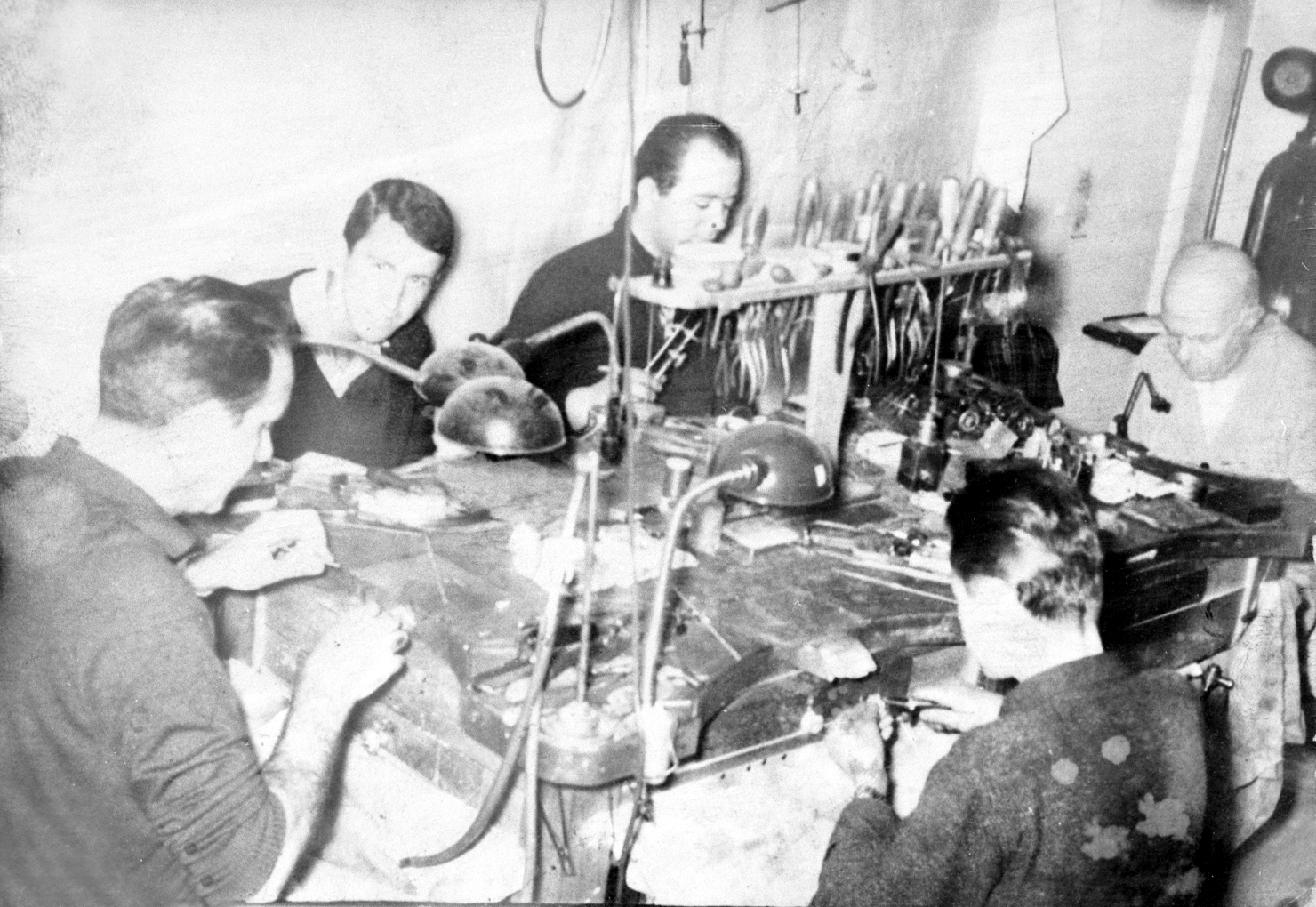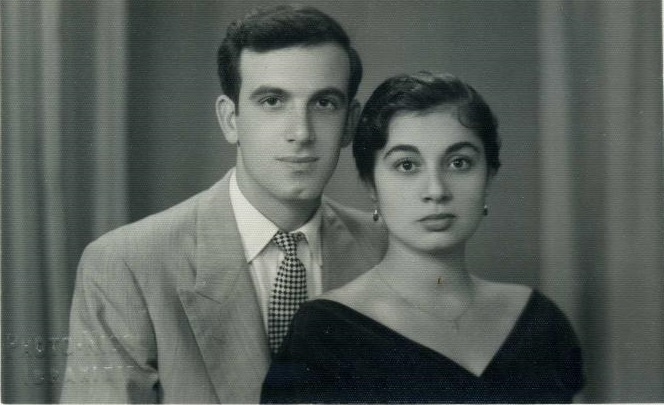 Alexander enriches his knowledge on his father's craft with postgraduate studies at the Umanitaria college in Milan. Among his teachers are renowned artists like the sculptors Pomodoro brothers.

He is then influenced by the contemporary trends and techniques which results in pioneering ideas about how to manufacture and use modern jewels.
Thirty years of hard work together with his wife Anna will realize all their visions for A.LEONDARAKIS.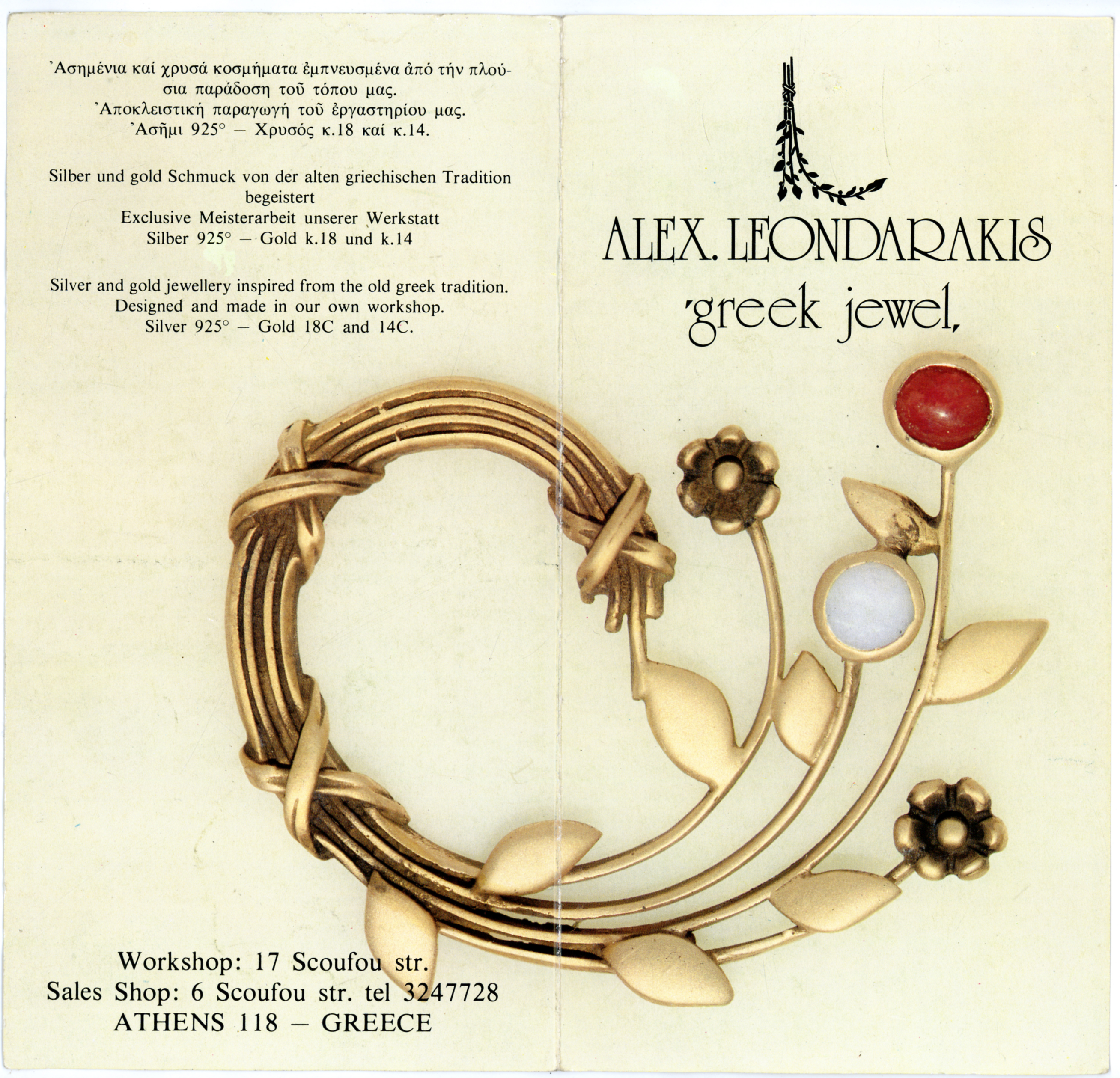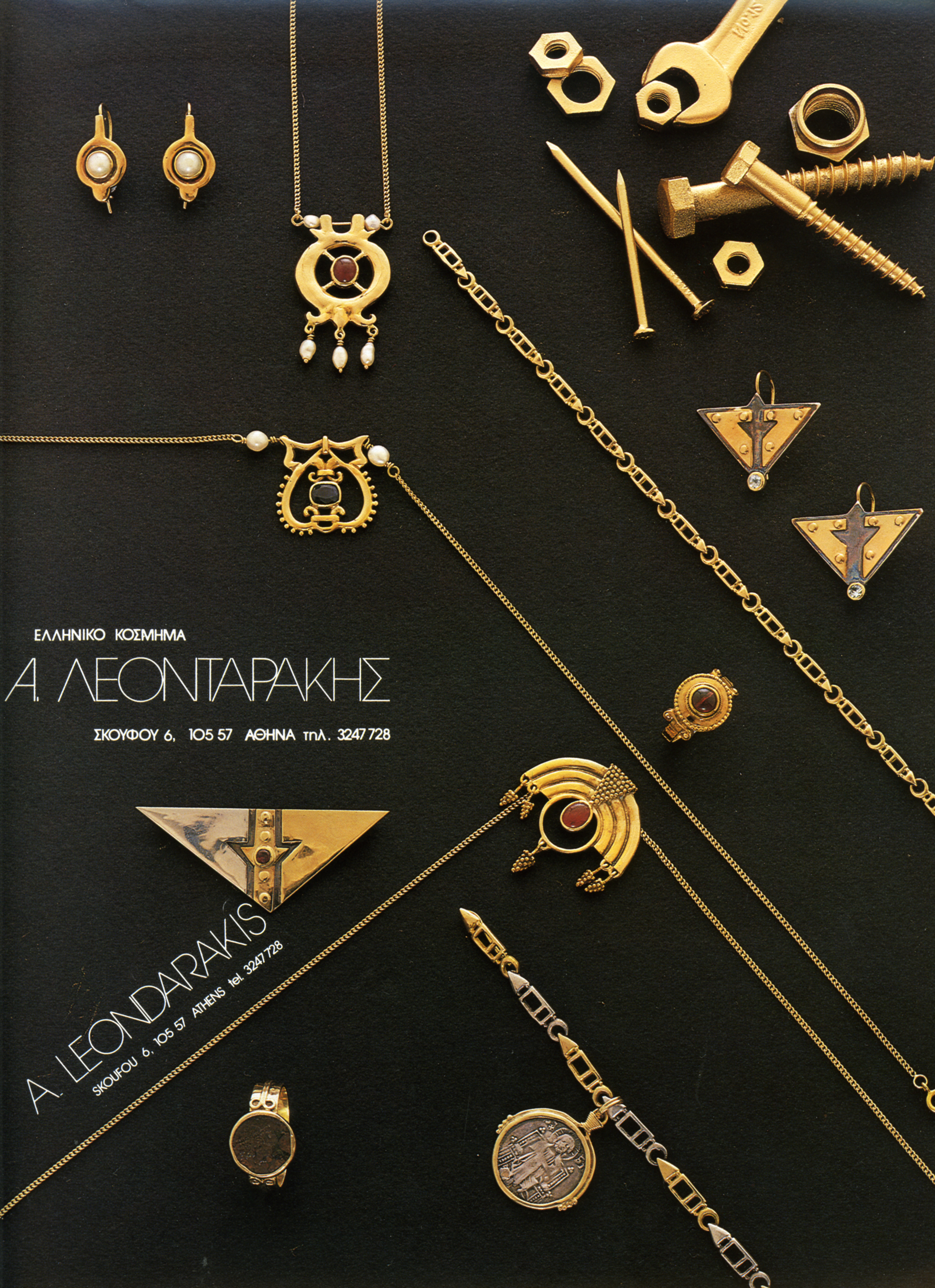 Their daughters Marialena and Irini have now undertaken the family business at 6, Skoufou St., Syntagma.
Marialena, with studies in applied arts, architectural design, photography, diamond and gemmology studies and Irini with studies in archaeology and museology, are now keeping on their grandfather's tradition.